Can Dominican Girls Speak English? What You Should Know
Many a man has seen pictures of stunning Dominican girls online and immediately wanted to book a trip to the island. That sexy, smooth cafe coloured skin combined with the best curves in the world is too alluring for many foreigners.
Then we snap back to reality and realize that the Dominican Republic is a Spanish speaking country. Questions about whether Dominican girls can speak English come up and we wonder if studying Spanish would be beneficial before arriving in the DR.
Yes, you should learn Spanish before arriving in the Dominican Republic. It's easier than ever before to learn.
Even with decent Spanish, you'll still want to meet some girls who speak English on your first trip. It can be overwhelming when you're in a new country for the first time and trying to communicate in a new language you've never used in person before.

English Speakers in the DR: The Reality
The reality of the situation is English is not widely spoken in the Dominican Republic. Most girls, especially attractive ones who aren't chapiadoras, will not speak English. This is especially true once you're out of the tourist areas.
There are pretty much three types of women who speak English in the Dominican Republic:
If a girl knows English in this country, then you can bet she falls into one of these categories. If she doesn't fall into one of these categories, then she probably won't be able to say more than hello in English.
Rich Dominican girls learn English in school as a kid. Their parents send them to international, bilingual schools and they probably will speak English far better than you'll speak Spanish. These women often take vacations to New York or Miami. They might have a car in the DR.
These girls tend to either ignore foreigners completely or absolutely love them. Many of these girls will be of lighter skin tone and will look for men who are, too. There's a lot of racism in the Dominican Republic social classes.
Gringo hunters are self-explanatory. These girls love foreigners from anywhere that's not Latin America. They typically look for guys who are from the United States or Europe. These types of girls usually learn English by watching TV shows or interacting with foreigners on Tinder.
Gringo hunters will rarely have good English levels, but they're more than happy to speak basic English with you because they want to have sex with you. While some don't like these girls, they can be fairly pleasant to be around.
The last group of girls basically learned English to get or keep a job. Many girls in the tourism sectors can speak a little English. There are also some girls who work for international companies that require employs to read in English because of their computer systems. These girls often can understand everything you say in English but are very shy about actually speaking to you in English.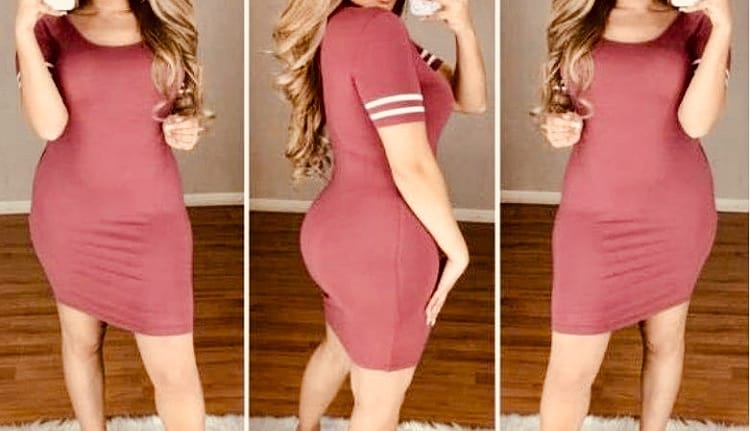 The Easiest Way to Find English Speakers Here
You'll struggle to find English speakers just walking around the Dominican Republic. Even in the capital, you won't meet tons of people who can speak English each day. In Punta Cana, you'll meet a few, but most places you'll need Spanish.
If you really want to find English speaking Dominican girls, then you'll need to use online dating. Girls who speak English often search for guys to practice with. Many times men are the reason they learn the language.
By using online dating you'll find more Dominican girls who speak English than anywhere else. If she writes anything in her profile in English, then you are golden.
The best two sites to use are:
Dominican Cupid is the online dating site with the most active girls using it in the DR. You'll find thousands of women using the site each day in the Dominican Republic.
You won't find a high number of English speakers on Dominican Cupid, but just by sheer numbers, you'll see that there are more English speaking Dominican girls here than on any other platform.
If you're coming to the Dominican Republic with subpar Spanish, then signing up for Dominican Cupid should be the first thing you do.


Tinder in the Dominican Republic works well. There's also a high percentage of girls who speak some English on the site. The only issue is Tinder isn't that popular in the DR outside of Santo Domingo.
Use Tinder wherever you are in the Dominican Republic. Just know that you'll run out of swipes quickly once you get away from Santo Domingo. I'd say 20-25% of girls you match with will be willing to have a conversation in English.
English Levels in the Dominican Republic: City By City
If we're talking about speaking English in the Dominican Republic, there are certain areas that have better English levels than others. In some cities, you can get by without speaking Spanish and you won't have too many issues.
In other parts of the country, you'll look like a fish out of the water without Spanish speaking ability. Here's a quick city by city breakdown:
You'll definitely want to speak Spanish anywhere else in the Dominican Republic, like:
Can Dominican Girls Speak English? What You Should Know
Yes, you can find some Dominican girls that speak English. While it is possible, it's not common. You're far better off learning some Spanish before you arrive on the island. Life will be far smoother and the quality of women you'll meet will be much better.

(Visited 226 times, 1 visits today)
About the Author
Living and traveling around Latin America, Papi Chulo learned a thing or two about dating stunning Latinas. Now, he's sharing that information with the world. If you've ever wanted to meet stunning, exotic women - the time is now!