How to Date La Romana Girls – City Guide
I found myself intrigued by La Romana girls after my first trip to Bayahibe. The resort town was stunning and the beaches pristine, but I couldn't keep my eyes off one of the girls who worked at my hotel.
Finally, I struck up a conversation. We chatted and it turned out she was from La Romana, Dominican Republic. The town was only about 20 minutes from my resort and I had to see it. So, I hailed a taxi the next day and strolled into La Romana after I had enough of the beach.
I had the driver take me to the biggest mall in the city. I wanted to walk around and check out the Dominican girls. Once I got to the Multiplaza and started walking around the mall, my intrigue grew. The place wasn't huge, but it gave me a glimpse into what La Romana girls looked like.
I was impressed. So, I decided to check out the city for a few weeks on a completely different trip. Let me tell you – there are some fine women here and it's not too tough to get some sex in La Romana.
Plus, I found the women here more loyal than other cities in the Dominican Republic. A huge positive in my book. I'd say La Romana girls are girlfriend material in a lot of instances.

Dating Dominican Ratings
Looks of La Romana Girls: 3.75/5
How Easy Are La Romana Girls: 3.75/5
La Romana, Dominican Republic Overall: 3.75/5
Breaking Down La Romana, Dominican Republic
Populations: 215,00 in metro area.
Costs: It's cheap here. Not as cheap as some other small cities in the DR, but still pretty cheap, especially compared to Santo Domingo.
Safety: I'd say La Romana is slightly safer than other areas in the Dominican Republic. I never felt worried.
Climate: Hot and tropical. This is a Dominican city near the beach.
Tourism: Tons of great beaches nearby and the Altos de Chavon is pretty interesting.
What Do La Romana Girls Look Like?
I generally found La Romana girls to look a lot like girls from Santo Domingo. On average, the girls here are definitely darker than the ones in Santiago de Los Caballeros. Quality can be absolutely amazing to average. It all depends.
Girls in La Romana aren't known to be the most attractive in the country, but they're not bad, either. There's a variety of skin tones here and the bodies are pretty damn good. Why? Because La Romana is right next to the beach.
Where to Stay in La Romana, Dominican Republic?
La Romana isn't a big city. You can pretty much stay anywhere and you'll still be alright. The traffic in La Romana isn't that bad and moving around the city by taxi is fairly easy. However, the closer you are to the center the better you'll be.
I stayed close to Multiplaza Mall and it was perfect. I could walk to the mall, a few bars, and was only a 5-minute ride from the beach in La Romana. I'd highly recommend staying in this area if you come to La Romana.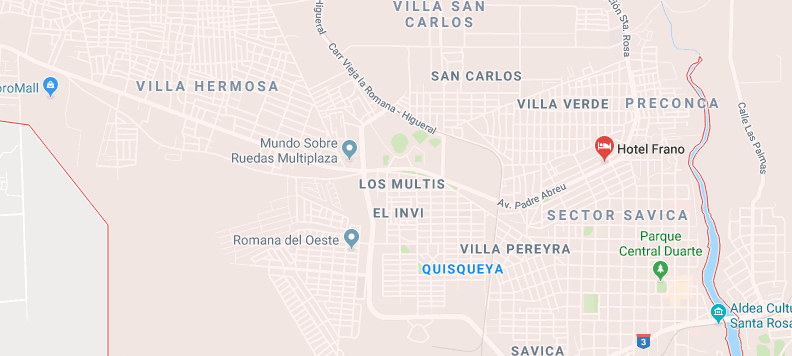 Sex in La Romana: Is It Difficult?
In short, no. It's fairly easy to get some sex in La Romana. You'll need to use online dating and Tinder, but it's not difficult. Girls here love foreigners and will be intrigued if you're staying in the city and not in the resort area.
It did take second dates to get a few girls naked in La Romana, which was surprising. I think it has to do with the girls being a little more loyal than in other parts of the Dominican Republic, which is a good thing overall.
How to Get Laid in La Romana
There's no need to reinvent the wheel in La Romana. You'll get sex in La Romana if you run standard game that works pretty much all over the Dominican Republic. Use online dating and talk to any girl that looks at you.
I know you want more than that, so here's how to get laid in La Romana:
Online Dating
Online dating in La Romana is the absolute best way to get laid here. There are hundreds of girls using online dating sites here and there aren't that many foreigners. It's a buyers market in La Romana! the best dating sites to use are:
Dominican Cupid: There are over 250+ girls active every month on Dominican Cupid in La Romana between the ages of 18-35. That means you have tons of targets. During my time here, I got a response from over 40% of the girls I wrote on Dominican Cupid. If you want to get laid in La Romana, start here!


Latin American Cupid: This is a solid addition to Dominican Cupid if you're staying more than a few weeks in La Romana. Here you'll find around 250+ women using the site each month, too. I'd say around 100+ of the girls don't have accounts on Dominican Cupid, either. So, you get some good variety.
Tinder: My favorite La Romana girl I met on Tinder. While there weren't tons of women using the site, I got a few dates from it. Overall, there's no reason not to swipe Tinder in La Romana. Just don't expect tons of matches.
Day Game
Day game is easy as can be in La Romana. The only issue is finding girls to talk with. There's just no place in La Romana where you'll find a bunch of girls walking around all the time. Or I didn't find it.
If you want to meet women during the day, then I suggest checking out Multiplaza Mall. The best times are early evenings on the weekends. You'll see a good amount of cute girls around these times.
Outside of the mall, I hit on girls while at the public beach and tons of waitresses. Any girl is fair game if she looks at you and smiles. Just don't expect there to be tons of opportunities.
Nightlife
Honestly, the nightlife in La Romana left a lot to be desired. This isn't Punta Cana or Santo Domingo. I didn't find anywhere decent in the whole city. There just aren't many great nightclubs here.
If you really want to party in La Romana, you could check out:
Tony Super Fria
Skinita Bar
Neither are great or really recommended, but they'll be people in both. If you want to party, you're better off heading to Bayahibe or Altos de Chavon. The clubs in these areas are much nicer, but more expensive, too.
Kaviar Show Disco in Bayahibe is alright and Genesis in Altos de Chavon is, too. If you're with a friend, these places could be ok on a weekend night. Just depends on your budget.
Speaking Spanish in La Romana
Overall, there are some English speakers in La Romana because of the Casa de Campo and the university. However, you won't be able to get by day-to-day without Spanish. You need to speak some Spanish to stay here.
If you know nothing, I'd recommend starting with Rocket Spanish. The course will have you speaking within a few months. It's good and will give you a solid baseline to learn the language.
If you can talk a little bit and want to meet Dominican girls, then I'd recommend Pickup Spanish. This course teaches you how to flirt with hot latinas. Honestly, it's worth the investment before you head to the DR – if you want to seduce some women. Trust me!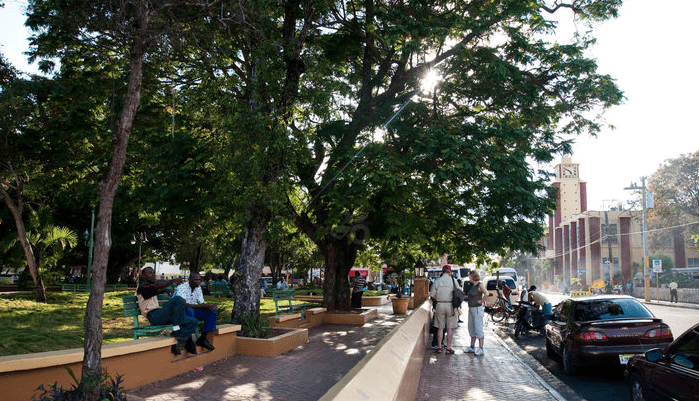 How to Meet La Romana Girls – Your Detailed City Guide
If you want to meet La Romana girls, then simply follow this guide. It's easy to get laid in La Romana if you speak Spanish, spend some time, and use online dating. The only hard part is finding an ideal setup, as La Romana just isn't a touristic city outside the resort areas.

(Visited 239 times, 1 visits today)
About the Author
Living and traveling around Latin America, Papi Chulo learned a thing or two about dating stunning Latinas. Now, he's sharing that information with the world. If you've ever wanted to meet stunning, exotic women - the time is now!