How to Date Nagua Girls – City Guide
Nagua is a small beach city in the Dominican Republic that sees very few tourists. In fact, you probably have never heard of this town – unless you're a DR veteran. And that's perfectly fine with me. Why? So many more Nagua girls for me!
I found the girls in Nagua to be exceptionally thick and open to meeting travelers. Well, they were pretty excited to meet anyone who wasn't from Nagua, as no one else goes here. It's just a small town.
The beach in town isn't amazing, but you're only 5-15 minutes away from pristine beaches here. Overall, there's a lot to love about Nagua. This is especially true if you want to get off the beaten path and explore a bit.

Dating Dominican Ratings
Looks of Nagua Girls: 3.5/5
How Easy Are Nagua Girls: 4/5
Nagua Overall: 3.75/5
Breaking Down Nagua, Dominican Republic
Populations: Around 100,000, but the providence has around 200,000.
Costs: Nothing is expensive here, except anything resembling first-world amenities. Hint: there aren't many.
Safety: Nagua has a reputation as one of the safer small, beach towns in the DR. While you won't want to attract too much attention here, you shouldn't have much issue with decent Spanish ability.
Climate: Hot. You'll definitely need some A/C here to make a little sex without dying of heat exhaustion.
Tourism: Beaches galore. If you love stunning Caribbean beaches and massive green palm trees, then you'll enjoy yourself here.
What Do Nagua Girls Look Like?
Most women in Nagua look like typical north coast Dominican girls. They range from mixed looking to darker skinned and often have incredible bodies. While you won't find many model looking women here, you will find some curves.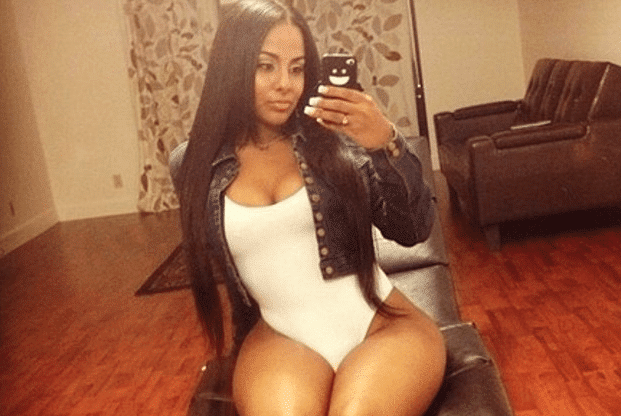 For me, I was in heaven. The girls in Nagua are definitely some of the thickest in the Dominican Republic. Huge asses and thick tits are common. If you like this look, you won't be upset with the Dominicanas here.
Girls are generally lighter than Santo Domingo, but darker than Santiago. The women here certainly aren't as attractive as in San Fransisco de Macoris.
Where to Stay in Nagua, Dominican Republic?
Anywhere you can find. Honestly, there is so little tourists here that you won't find many options online. If you find anything that looks decent, just book it. I stayed at a small hotel right next to the beach and it was ok.
The Internet at this hotel kind of worked. It was not fast, but at least there was some Internet. The A/C worked well, and overall, the location was convenient to the rest of Nagua. The reality is there just aren't many places to stay here.
However, I did walk by a place that looked solid when I was in Nagua. If I were to go back, I would definitely stay at Hotel Sinai. The place is in a good location, has a pool, a decent gym, and the Internet wasn't awful. Definitely the best place in town.
Sex in Nagua: Is It Difficult
No, it is not difficult to get some sex in Nagua. Honestly, it's pretty easy if you speak Spanish and are willing to spend a week or two in the city. There's just no competition from other foreigners here. You'll be the only one.
Just be smart about things. If you try to have sex with 5+ girls every week, you'll get caught and you could get yourself in some danger. You don't want to piss off some Dominican cousin or brother in one of these small towns. It's just not a good idea.
So, go for quality over quantity in these type places. Get a Nagua girlfriend or two. Keep things under wraps and you won't have any issues. If you come into Nagua trying to act like an international playboy, you will find yourself with problems on your hands.
How to Get Laid in Nagua
There's nothing special you need to do here. I'd just use online game and talk to any girl that shows interest in you and is cute. You'll get a ton of eye contact in Nagua, if you don't look like you're from Nagua.
Just be normal and aggressive. It's the Dominican Republic still. You can meet some really attractive girls here, but you have to be smart about it or you will start drama. Here's how to get laid in Nagua without trouble:
Online Dating
You can use online dating here like you can in every single city in the Dominican Republic. Here's the sites I'd use:
Dominican Cupid: There's nearly 150 girls active on Dominican Cupid in Nagua every single month between the ages of 18-35 years old. That's a ton for a city this size. You'll be able to have at least 2-3 Dominican girls ready and willing to meet you here before you arrive with Dominican Cupid.

Tinder: Tinder isn't great here. There just aren't many girls. So, you can swipe and see if you find any decent matches, but don't expect much. You should match with pretty much every girl you swipe right on, though.
Latin American Cupid: You'll find another 60+ girls on Latin American Cupid that aren't on Dominican Cupid in Nagua. However, I wouldn't recommend using this site – unless you plan to spend more than a few weeks in Nagua. It's just not necessary.
Day Game
Here's the thing about Nagua. I didn't really find a city center or a mall that would be conducive to day gaming. I guess Parque Cnetral would count. However, you can pretty much talk to any cute girl you see during the day if you speak Spanish and there's not a guy around her.
My favorite girl I met in Nagua was one I met on the beach. I just walked up, as she was with a few of her girlfriends and said "Hola" in a shy accent. All the girls looked up at me and giggled. That was pretty much it. We went out later that night and she was my Dominican girlfriend for the rest of my time in Nagua.
So, talk to whoever you want and maybe try hitting on chicks on the beach. There aren't many chicks that go to the beach with just a few friends, but it's the best advice I can give you.
Nightlife
This isn't Santo Domingo or Punta Cana. Nightlife in Nagua is exceptionally limited. People also go out in big groups of friends. You're very unlikely to see a group of 2-3 girls out alone in this town. If you do, they're probably whores.
Overall, I wouldn't plan on going out to meet women much in Nagua. Fridays and Saturdays can be fun if you're with friends, but none of the clubs or bars are that big. Expect bachata, merengue, reggaeton, and dembow. Some of the bars were at "car wash" places in Nagua, which is kind of common in small town Dominican life.
The only place I'd recommend is:
D'Taly Drink: This is the most popular place in Nagua when I went. It's nothing special, but they'll be some hot chicks here in mixed groups and dancing.
Speaking Spanish in Nagua
You will 100% need Spanish when in Nagua. I only met one person here who could speak some English, and it wasn't even close to fluent. Don't come to Nagua unless you can have conversations in Spanish.
If you want to learn Spanish, I'd recommend Rocket Spanish. This is the absolute best program for beginners. You'll go from "hola" to having conversations if you study the program for 2-3 months straight.
When it's time to learn Spanish for flirting, I'd recommend Pickup Spanish. This program is fucking amazing. You'll go from speaking Spanish to flirting flawlessly in the romance language. Trust me when I say, this program will ensure you get laid more.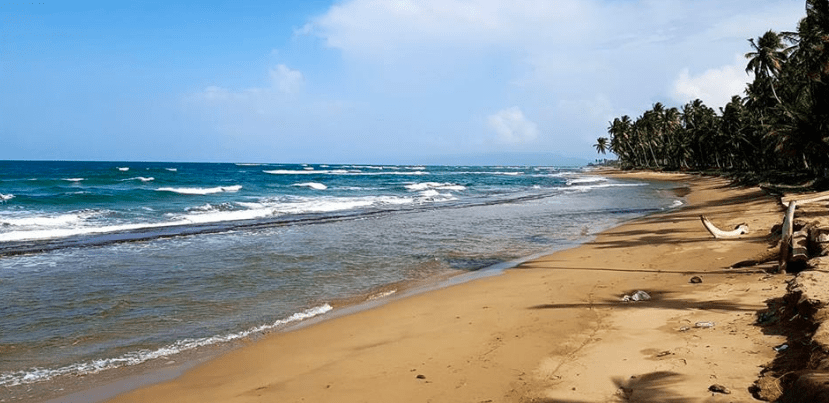 How to Meet Nagua Girls – Your Detailed City Guide
This guide on meeting Nagua girls is a little longer than it should be. There's nothing complex that needs to get done to get laid in Nagua. Just show up, speak some Spanish, and get a decent hotel around the city.
Then sign up for Dominican Cupid and message every cute girl you see around Nagua. I'm confident you'll get a little sex if you can do so.

(Visited 226 times, 1 visits today)
About the Author
Living and traveling around Latin America, Papi Chulo learned a thing or two about dating stunning Latinas. Now, he's sharing that information with the world. If you've ever wanted to meet stunning, exotic women - the time is now!