How to Date Bonao Girls – City Guide
If you're curious about Bonao girls, then you're probably a Dominican Republic veteran looking to get way off the beaten path. Luckily, you're in the right place for that.
Here I breakdown everything you need to know to get laid in Bonoa, Dominican Republic. There's not much, as this is a small city. So the article will be pretty quick. Let's take a lot at this stunning mountain town and see how to meet some sexy Dominican girls.

---
Dating Dominican Ratings
Looks of Bonao Girls: 3.75/5
How Easy Are Santiago Girls: 3.5/5
Overall: 3.25/5
Breaking Down Bonao, Dominican Republic
What Do Bonao Girls Look Like?
Now we're getting to the good stuff. While Bonao is only an hour and a half way from the capital, the girls here have a different look to them. Bonao girls look more like girls in Santiago or La Vega than the girls in Santo Domingo or Puerto Plata.
You'll find a number of light skinned cuties here. The bodies are naturally decent, but not amazing for the Dominican Republic. You won't find any girls with surgery here and gym culture isn't huge.
Overall, I was pretty impressed with Bonao women, especially as the city is so small.
Where to Stay in Bonao, Dominican Republic?
There's really only one place to stay in this city. Airbnb options are limited and there aren't many hotels here. In fact, there's only one hotel I'd even recommend if you want to be in the city and have dating opportunities.
The Akuarius Hotel is in the perfect location in Bonao. You'll be able to walk to everything in the city and some of the nicest businesses in Bonao are located on the same street.
Akaurius Hotel costs between $28-45 USD a night depending on where and when you book it. I'd venture you can get a monthly rate for around $700 USD if you wanted. I paid $35 a night the week I was in Bonao.
The hotel comes with a decent continental breakfast, a hotel gym, and an average swimming pool. While none of the amenities are great, they're acceptable in a place like Bonao – where almost no tourists go.
Plus, the place is located within walking distance to a number of bars and a club or two. Ideal logistics.
Sex in Bonao: Is It Difficult?
No, it's not difficult to get laid in Bonao, Dominican Republic. However, it is hard to sleep with more than a girl or two without people taking and you getting a bad reputation around the small town.
Bonao is so small that you can't sleep with too many girls before some type of drama starts. And you don't want drama in small town Dominican Republic. Trust me, you don't want angry brothers and cousins waiting outside your hotel for you.
So, be smart about the girls you see. If you're in Bonao, you shouldn't have much issue. However, if you're staying longer, try to be smart. Only sleep with a couple girls, or you will end up in a situation that could be dangerous.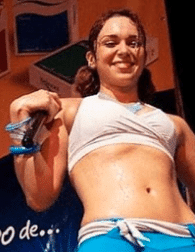 What does this mean? Hold out for quality while in Bonao because there are some sexy Dominicanas here!
How to Get Laid in Bonao
I'm not going to complicate things here. If you can get laid in Santo Domingo or Santiago, you shouldn't have any issue getting laid in Bonao. Just try to keep things under control, as the town is simply too small to have a half dozen girls on the roster. Here's how to get laid in Bonao:
Online Dating
The absolute best way to get laid in Bonao is through online dating. Seriously, you'd be a fool not to get online and have some girls aching to meet you before arriving in Bonao. Here's the best places to look:

Day Game
Honestly, there's not really any day game spots in Bonao I can recommend. The city is tiny and you could walk around it in under a couple hours.
Just say what's up to any cute girl that glances at you. If she's interested, she'll continue the conversation. They never see foreigners – so they'll definitely be interested.
You can check out the small "mall" in the town called Oasis Mall, but there's just not enough stores to make it worthwhile.
Nightlife
Again, there aren't a ton of nightlife spots here. Ask the receptionists at your hotel or see where some of the girls you meet online recommend.
I have a few recommendations. Coconut Club is near the best hotel in the city and gets filled up every weekend. It's nothing special, but they'll be a party and the people are incredibly friendly.
If you want a nice bar to start the night out at, check out Blue Sky Lounge in Oasis Mall. Cool ambiance overall.
Speaking Spanish in Bonao
I'd imagine 5% of people in Bonao can speak broken English. This isn't a city to go to unless you speak some Spanish.
If you do speak Spanish, you can have an amazing time here. If you know zero Spanish, I'd begin learning with Rocket Spanish. The program will take you from "hola" to holding a basic conversation in a few months.
If you can hold a basic conversation, but want to improve your Spanish, then check out Pickup Spanish. This program teaches you how to flirt with girls in Spanish and get laid. It's freaking awesome!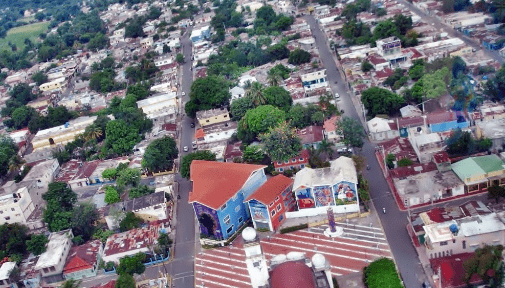 How to Meet Bonao Girls – Your Detailed City Guide
That's it! Everything you'd ever need to know about getting laid with Bonao girls. It's not difficult, but the town is small. So you need to keep a low profile and go after quality. Don't act like you're in Santo Domingo here.
The easiest way to do that and meet some stunning women in Bonao? Just get on Dominican Cupid today and meet the Bonao girl of your dreams!

(Visited 80 times, 1 visits today)
About the Author
Living and traveling around Latin America, Papi Chulo learned a thing or two about dating stunning Latinas. Now, he's sharing that information with the world. If you've ever wanted to meet stunning, exotic women - the time is now!