How to Get Laid in Sosua – City Guide
If you're curious how to get laid in Sosua, all you have to do is open your wallet and walk down the street. Seriously. I'm not joking here. Nothing is free in Sosua, Dominican Republic even if you think it is at first.
Boca Chica is a shady city, but Sosua reaches Thailand-levels of sex tourism. This is not the city to find a Dominican girlfriend. This is not the city to work on spitting game in Spanish. This is the city to pay Dominican girls and Haitian women for sex.
If you're looking for something else, don't waste your time here. Even if you're young and decent looking, the girls who come to Sosua are looking for work and little else. Most have children and need money more than attraction and affection.
Sosua girls want cash. There's tons of them here working in high season and low season. I've heard guys claim to get laid in Sosua for free. Those guys are either full of shit or spend a ton of time in the bars over the course of a month or two, and eventually catch a few girls who don't have clients and are horny.

Dating Dominican Ratings
Looks of Sosua Girls: 3/5
How Easy Are Sosua Girls: N/A
Sosua Overall: 3.5/5
Breaking Down Sosua, Dominican Republic
Populations: 50,000 people living here. Seems like more due to tourism.
Costs: Cheap. Everything is cheap in Sosua. The hotels, the women, and the beer.
Safety: I wouldn't say Sosua is dangerous unless you decide to shortchange the wrong hooker at the wrong time.Don't give girls a chance to rob you, either.
Climate: Hot and tropical. This is a small Dominican beach city.
Tourism: The beach here is stunning. You'll enjoy it.
What Do Sosua Girls Look Like?
I found the girls in Sosua, who were typically working, to be somewhat unattractive. The girls here tend to be poor and somewhat ghetto. If you're used to high-end girls in Santo Domingo or Santiago, then you won't be impressed with the quality here.
Many of the girls are also Haitian and have a dark complexion. You'll find some true stunners here in Sosua, but you'll have to pay top dollar to spend any time with them. A few of the women will rival anything you've seen in the DR, but they will be pricey and often have "protection" around at all times.
Where to Stay in Sosua, Dominican Republic?
Finding lodging in Sosua is easier than anywhere I've ever been. I stayed at Casa Marina Resort and absolutely loved it. I also rented a small hotel room off Airbnb the one night I wanted to partake in the nightlife of Sosua, if you know what I mean.
If you're traveling with valuables, I recommend doing the same. Book a stay at Casa Marina and then book another place to bring your women. You can get hotel rooms for $15-25 a night online and on Airbnb in Sosua. No reason to bring girls where you have your Passport, computer, and other valuables.
Sex in Sosua: Is It Difficult?
If you want to get some sex in Sosua without paying, then you'll have to be extremely lucky. Even if you pull it off, I'd venture to say it's not worth it. You're opening yourself up to way more issues than it's worth.
It's hard to get sex without paying in Sosua. If you want to pay for it, you can have new women every single hour of each day you're here. There are way more working women in Sosua than there are customers.
How to Get Laid in Sosua, Dominican Republic
Again, it was hard for me to write this article because you shouldn't come to Sosua looking to get laid. You should come to Sosua to pay for sex. That's it. While this is a site about dating Dominican girls, Sosua is a popular place and I've been there. That's why I wrote the article.
Online Dating in Sosua
You can use online dating in Sosua, but expect it to be 90% hookers. Maybe more. You can try to use Tinder or Dominican Cupid. But I wouldn't recommend either if you're simply going to Sosua for a weekend or week.
You're far better off just showing up and going to bars in Sosua. There's hundreds of girls out each night and you'll be able to see them better in person.
Now, if you're staying in Puerto Plata city or Cabarete, then online dating is quite valuable. There's tons of normal girls online in Puerto Plata. There's also tons of Dominicanas in small towns around these beach cities.
If you speak Spanish and are spending some time at the beach, you'll have a great chance to lure some sexy girls from Dominican Cupid to the beach areas on weekends. Just sign up for Dominican Cupid and see what I mean.


Day Game in Sosua
Funny. This is a joke, right? Day game in Sosua is non-existent. The hookers will day game you. Girls will actively come up to you and see if you want sex. This is especially true if you're younger and in-shape. You might be mauled.
In all seriousness, don't waste your time trying to get girls for free during the day. The girls know why you're in Sosua. So pay to play or go somewhere else.
Nightlife in Sosua
There's a few bars or clubs in Sosua that men go to meet girls who are working. These are pretty much the only establishments in town. As always, you should pay to play in Sosua. If she's in Sosua, there's a pretty good chance she's getting paid to have sex on the regular. That's the way life goes here.
Clasico is the best-known spot in town. Here you'll find the better quality women and higher prices. This is the most famous spot in Sosua, at least when I as in town. Come here if you're new to Sosua.
Other popular spots when I was in town include Merengue Bar (attached to Classicos) and City Lights. You'll find plenty of girls in both places, especially on weekends.
You can also just walk around at night and check out the women. You'll see women out and about at all times in Sosua. Many will bed a client and then head back to the club for more work, especially on weekends. You can try chatting these girls and possibly get a cheaper rate before they get back to the clubs. That's just how nightlife in Sosua goes.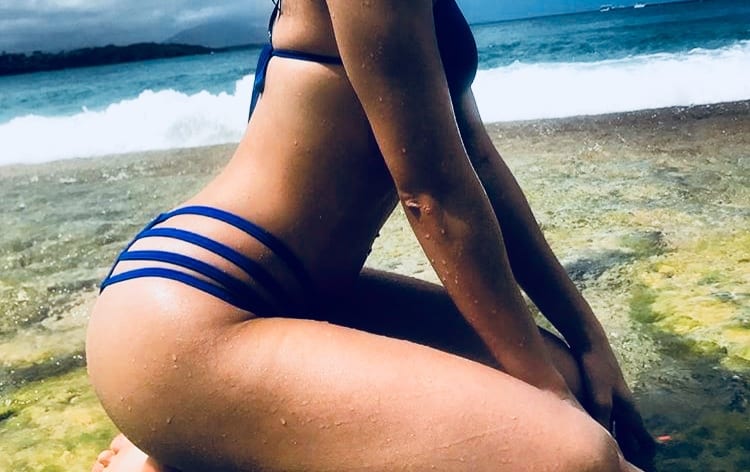 Speaking Spanish in Sosua
You don't need to speak Spanish to get around in Sosua. This is an old expat haven and many of the working girls have even picked up some broken English while spending time in Sosua. If you want to come to Sosua, just do it. No preparation is required. That's why it's so popular.
If you want to learn Spanish for flirting and even negotiating, then Pickup Spanish can help you do just that. The course teaches you how to speak smooth Spanish when working Dominican girls. While it's mainly used for seduction, it can help in Sosua, too.
How to Meet Sosua Girls – Your Detailed City Guide
Meeting and dating Sosua girls isn't possible. Well, anything is possible, but it certainly isn't recommended. If you want to know how to get laid in Sosua, the information above will help. Just don't expect to meet a lot of normal girls here.
If you want to meet normal Dominican girls who have jobs and education, then you're better off spending time in Santo Domingo and Santiago. Live in the big city, sign up for Dominican Cupid and meet some nice girls.

(Visited 3,129 times, 1 visits today)
About the Author
Living and traveling around Latin America, Papi Chulo learned a thing or two about dating stunning Latinas. Now, he's sharing that information with the world. If you've ever wanted to meet stunning, exotic women - the time is now!