The Ultimate Guide to Cabarete Nightlife
You don't come to Cabarete to party. You come for the beaches and the Caribbean vibes. The Cabarete nightlife is just icing on the cake.
The nightlife in this small beach town can be hit or miss. Some nights you'll think you're in heaven. The few beachfront clubs will be packed to the gills with Dominicans and tourists. Other nights you'll wonder why you bothered to go out.
A lot of it has to do with the high and low season. In low season, it's often not even worth it to go out. In high season, you may find yourself partying more than you planned to. It just depends on the mood of the town while you're in Cabarete.

What to Expect From Nightlife in Cabarete?
If you're looking to party in Cabarete, then you need to know what to expect. Sure, you can just walk down the beach until you hear some bumping music and see what's going on. Or you could read our guide and know exactly how to enjoy Cabarete nightlife to the fullest:
Most of the clubs centre around Cabarete Beach. You'll find almost everything within walking distance of one and other. You can easily go from one club to the next within a few minutes walking. This makes nightlife convenient here in Cabarete. Just make sure to stay in a hotel close by.
Cabarete definitely has a more international vibe than other places in the Dominican Republic. Outside Punta Cana and Sosua, you won't find more tourists in a club in the DR than in Cabarete. There's still many locals, too. Dominicans love to party.
You shouldn't have many issues stumbling around drunk in Cabarete. I always felt very safe here, as the clubs get packed on the weekends and there's a lot of people around. Keep your guard up, but you should be safe here while partying in Cabarete.
You don't have to have Spanish while in Cabarete, especially at night. It sure does help if you're trying to get laid with Dominican girls and you don't want to pay. If you want to learn how to seduce Dominicanas in Spanish, I recommend checking out this program. You'll have the smoothest Spanish in this beach town in no time!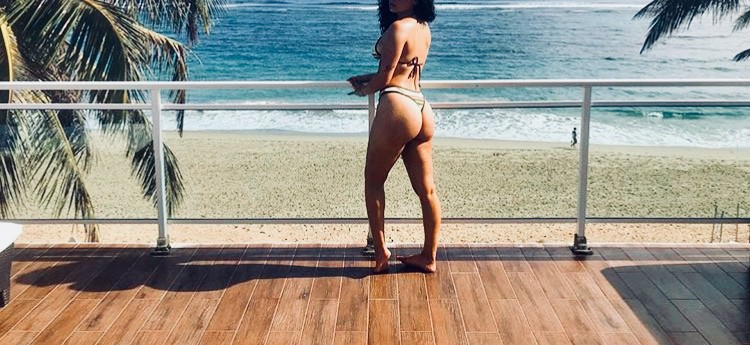 The Ultimate Guide to Cabarete Nightlife
This is what you came here for. The ultimate guide to nightlife in Cabarete. Below I detail what I know about the bars and clubs in this little beach town. Again, things are hit or miss here. But this guide should help you find the best spots on any given night.
Here is the ultimate guide to Cabarete nightlife:
Onno's: One of the bigger beachfront clubs/bars in Cabarete. Not a huge place, but you'll find more single girls here than almost anywhere else on a Saturday night.
Lax Ojo: If you're not feeling Onno's, then Lax Ojo is the other spot to go to on a Saturday night. It has two floors and different styles of music. A little nicer than Onno's. Thursday nights can be good here, too, as it's Latin music night and there's a great crowd in high season.
Leaf Cabarete: This is an electronic music spot that brings in DJs on occasion. You have a way better chance of meeting girls at Onno's or Lax Ojo, but this place can get a crowd on certain nights, usually Saturdays.
Ocean Sands Casino Club: This is the after-hours club in Cabarete. There's a club in the upstairs of the casino. If you want to keep the party going until the sun comes up at the beach, then head to this casino club. I only went on Saturdays, but it was crazy a couple times.
Voy Voy: The Monday night karaoke here is legendary in Cabarete. If you like packed bars and horrible signers, you'll love Voy Voy Cabarete on Monday. I was surprised how many girls were here and how much fun I had.
The nightlife in Cabarete, Dominican Republic can change. This is just what was popping when I was there.
I'd recommend going out Monday, Thursday, and Saturday in Cabarete. Go to Voy Voy on Monday. Go to Lax Ojo on Thursday. Then go anywhere on Saturday. This schedule will ensure you see the best crowds in Caberete both high and low seasons.
Nearby Nightlife Spots?
If you get bored with Cabarete nightlife, you have to remember that the small beach town is just a short ride away from three other nightlife areas in the Dominican Republic. You are not confined to just Cabarete if you want to party. You can also check out:
Sosua Nightlife: The nightlife here is definitely shadier than many in Cabarete may like. If you don't want a hooker, don't come here. Still, it's only a 15-minute motorbike ride from Cabarete. Easy to come here and get back to Cabarete once the night is done.
Puerto Plata Nightlife: If you want a more Dominican flavour and are looking to meet Dominican girls, then head to Puerto Plata on the weekend. I often came here on Fridays if I was looking to party. It's just a short 45-minute guagua ride away and I'd just stay the night at a hotel here for $25 a night. I enjoyed Kviar Show Disco a lot.
Santiago de Los Caballeros Nightlife: If you want big city living, then go to Santiago de los Caballeros for the weekend. You just take a motorbike to Sosua and then a one-hour bus to Santiago from there. Here you'll find bumping nightlife on the weekends and only Dominicans around. It's ideal if you need a break from tourist women and beach living.
Your Cabarete Nightlife Guide – The Verdict
Above you'll find everything you need to know about nightlife in Cabarete. The partying here can be ideal. It just depends on the night and if there's a lot of tourists in town or not.
While partying in Cabarete can be a ton of fun, it's not the best way to get laid in this small beach town or in the Dominican Republic. For that, you'll just need to sign up for Dominican Cupid and start messaging some sexy Dominican girls.

(Visited 345 times, 1 visits today)
About the Author
Living and traveling around Latin America, Papi Chulo learned a thing or two about dating stunning Latinas. Now, he's sharing that information with the world. If you've ever wanted to meet stunning, exotic women - the time is now!