5 Best Guest-Friendly Hotels in Cabarete, Dominican Republic

If you're looking for guest-friendly hotels in Cabarete where you could potentially bring a lovely gal, you're in the right place.
In this detailed guide, we break down the absolute best hotels in Cabarete for single men looking to have a good time on holiday.
These hotels are not only in the ideal locations next to bars, clubs, and the beach – but they also have lax guest policies to ensure you can bring a girl back without any issue. Something that can be tough in certain resorts.
And trust me when I say, you'll certainly want to meet some nice Dominican girls while you're living the good life at the beach.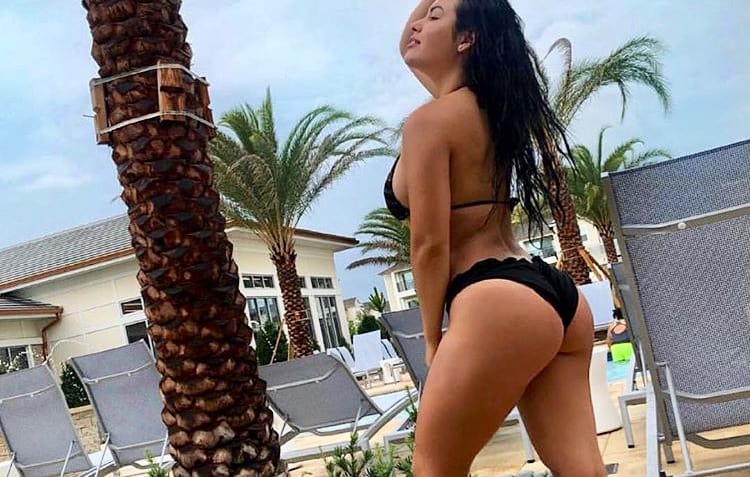 5 Best Guest-Friendly Hotels in Cabarete, Dominican Republic
So without further ado, let's take a look at our recommended hotels in Cabarete. If you're heading down for holiday, we recommend staying in one of these five hotels:
---
– Cheap Hotels in Cabarete –
---
Cita del Sol City Apartments
Ideal location at a dirt cheap price. This apartment/hotel is in the center of Cabarete just a one-minute walk from the beach and a few more minutes to all the best nightlife in Cabarete.
They feature a pool, great views, WiFi, and more. Plus, the Cita del Sol City Apartments come in at under $30-40 USD per night. A great deal for such a solid spot near the beach.
If budget is a concern and you want to get laid in Cabarete, we recommend renting here to start with. You won't find a cheaper price for what you get.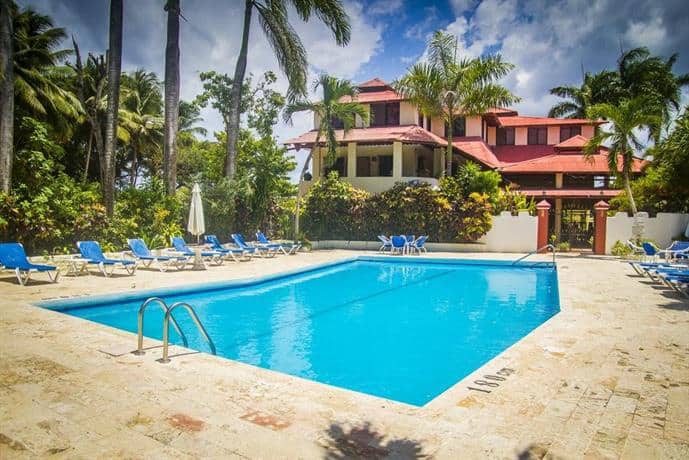 ---

Not as cheap as the option above, but still budget-friendly and featuring an ideal location – The Hummingbird Cabarete offers one of the absolute best locations in Cabarete for single men looking for fun.
The place is nearly on the beach, offers WiFi, AC, and some units even have a kitchen. While there is no pool here, the beach is practically in your backyard. Plus, there's bars and clubs all around – ideal for taking dates out.
For guys looking to enjoy the nightlife in Cabarete, The Hummingbird Cabarete is our top budget pick. The place runs $30-50 a night depending on the season and how long you're booking for.
---

---
– Mid-Range Hotels in Cabarete –
---
Cabarete Palm Beach Condos
Coming in from $80-140 per night, this mid-range hotel in Cabarete comes complete with everything you need to live a bachelor life while on holiday in the Dominican Republic.
Stunning condo-style hotel rooms with kitchens, ocean views, and more are available at Cabarete Palm Beach Condos. The hotel features a massive pool and WiFi. Plus, it's practically on the beach.
Not only that, these condos are minute from the nightlife in Cabarete. Meaning, you won't have any issue bringing a lovely gal back here after a big night on the town.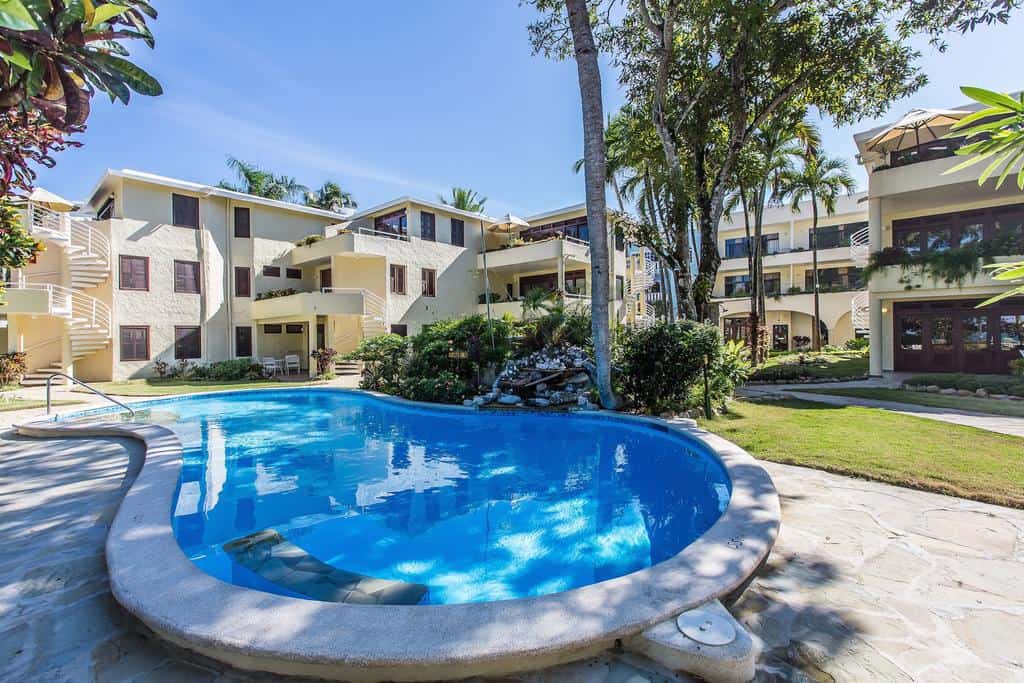 ---

If beach views on a budget are what you want, then Hotel Alegria more than delivers. Set two minutes away from the bars, this small hotel offers a lot for a bachelor looking to budget.
Coming in around $70-90 USD a night, this small hotel has a bar, stunning views, and is right on the beach. More than enough romantic options for guys looking to date girls online while in Cabarete.
While we believe the options on this list that are cheaper are just as good, this isn't a bad option if ocean views are what you want.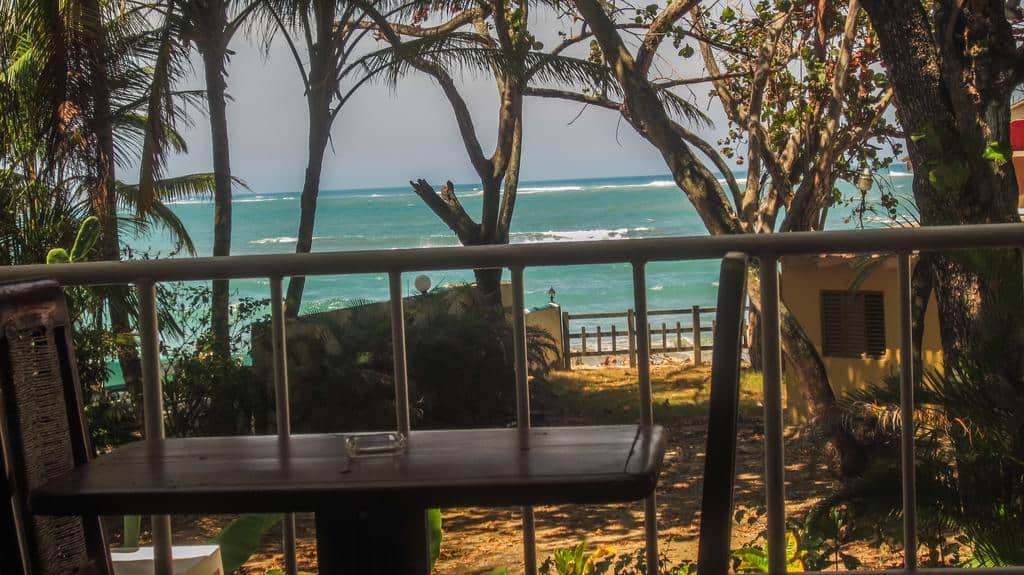 ---
– High-End Options –
---
If you want high-end with an ideal location, then The View Cabarete is the place for you. Located only 2-3 minutes walking from the bar areas in town, these condos feature modern design, stunning views, and more.
A beachfront property, you'll wake up every single morning to the ocean. Combined with a wonderful swimming pool and well-designed decor.
The rooms here start at around $250 USD and go up. If budget is no option, the The View is for you.
Plus, Dominican girls seem to love these apartments. Beach views with modern decor are an easy selling point in the DR.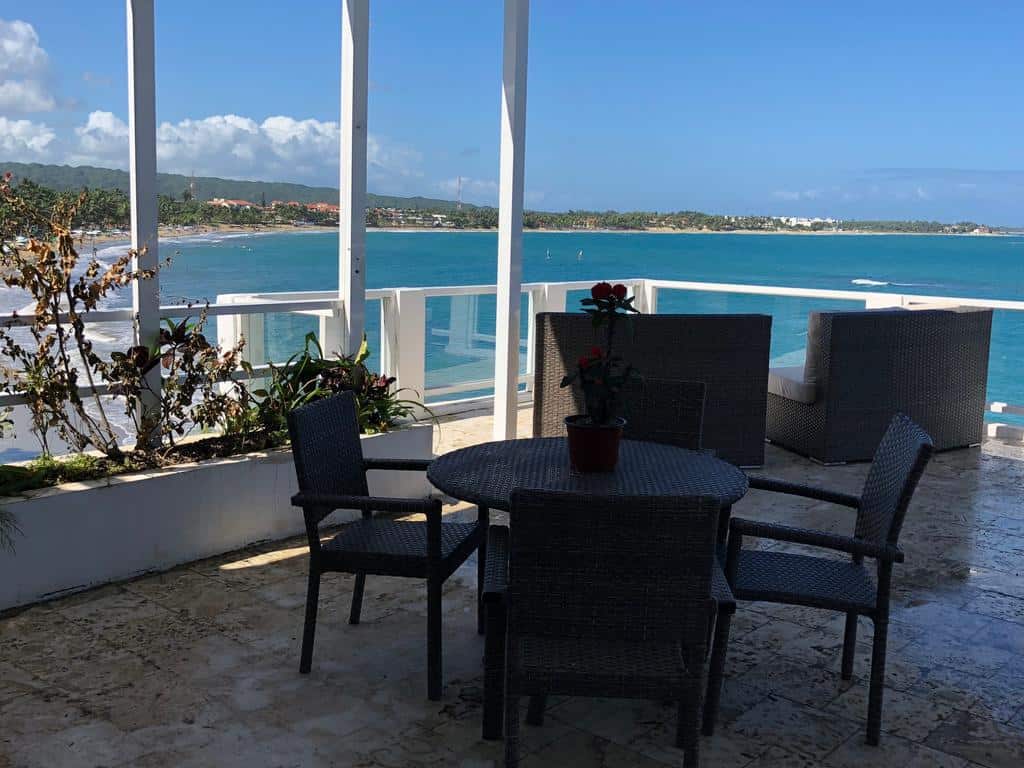 ---
More Cabarete Travel Information For Men…
If you're a man going to Cabarete to enjoy some fun in the sun, a little nightlife, and maybe more – then don't stop here.
Check out these Cabarete articles, too:
Those two articles will ensure you have more fun in the sun in Cabarete than you've ever had on holiday before.
The Dominican Republic is a magical place. You just have to know how things work here. Those guides will teach you how and then some.
Lastly, meeting Dominican girls at the beach can be easier said than done. Luckily, if you know how to use the best online dating site in the country, the girls will come to you.
Click the banner below to get started…

(Visited 338 times, 1 visits today)
About the Author
Living and traveling around Latin America, Papi Chulo learned a thing or two about dating stunning Latinas. Now, he's sharing that information with the world. If you've ever wanted to meet stunning, exotic women - the time is now!