The Ultimate Guide to Puerto Plata Nightlife
If you're looking for information about Puerto Plata nightlife, you've come to the right place. I'm going to show you where to go out and party in the city of Puerto Plata. There's a number of great places to party here and I even know a few places where you can meet women who don't want your money!
You won't find information like this anywhere else online. Most nightlife in Puerto Plata guides are centered around the seedy stuff in Sosua. That stuff is fine and can be fun at times, but sometimes you just want to go dance bachata with a normal girl who likes you for you.
This is the men's guide to Puerto Plata nightlife for guys who want to get out of the hotel and off the resort. This is for guys who want to enjoy real Dominican culture. For a small city, the nightlife here can be exceptional. You just need to know where to find it.

What to Expect From Nightlife in Puerto Plata?
While Puerto Plata has a seedy reputation due to all the resorts and Sosua being next door, you can find decent nightlife here. While lots of people head to Santiago or Cabarete during the weekends to party, you'll still find some places to let loose and some hot Dominican women. You can expect a few things from Puerto Plata nightlife:
On and Off the Resort
Some clubs are on the resort. Others are in the city. It all depends on what you want and where is good that night. I usually prefer to get off the resorts and get into the local areas, but in high season that's just not a good idea.
Authentic Dominican Vibes
Puerto Plata offers heavy Dominican culture. In most of the discos and bars, you can expect Dominican music only. Bachata, Merengue, dembow, and reggaeton all reign supreme. If you don't like these music styles, you probably won't like to party here.
Lots of Tourists
In certain clubs here, you can expect tons of tourists. This is especially true in high season. The good news is some of the tourist girls are pretty sexy. Maybe not as hot as the Dominican girls, but you'll find some fine Canadians here and a few Russians.
Pretty Safe
Since Puerto Plata is a tourist area, they do a good job of keeping tourists safe here. You shouldn't have any issues walking around and drinking in Puerto Plata. Just don't be a retard and the locals tend to not bother tourists.
You'll Need Spanish
Even though Puerto Plata is a tourist area, you'll need to learn Spanish to sleep with women in Puerto Plata without paying for it. English levels aren't as high as I once imagined in this city and Spanish really helps.
For beginners, I'd recommend starting with Rocket Spanish. The program will have you understanding conversations in under three months.
If you already speak a little Spanish but want to learn how to seduce Dominican women while enjoying Puerto Plata nightlife, you'll want to check out Pickup Spanish. This course will show you how to be a smooth talker in Spanish.
The Ultimate Puerto Plata Nightlife Guide
Let's take a look at specifics now. When in Puerto Plata, you have a few nightlife options. You could always head to Sosua, Cabarete, or Santiago to party. If you want to stay in the city, then this is where I recommend:
Kviar Show Disco: Located in Costa Dorado, this is probably the best clubs in Puerto Plata right now. The place is hit or miss, but tends to be absolutely packed with locals and tourists on the weekends. Sometimes Tuesdays are really good, too. There are some hookers here, but most of the girls will be regular if in a group.
Lust Afterwork: Local spot that is ideal for drinks and unwinding. Definitely not a club, but it can get rowdy at Lust Afterwork on occasion. Lots of big groups and a more upscale vibe. No hookers here, but not a place to come alone or without Spanish speaking ability.
Marotte Disco Club: Medium sized Dominican disco in Puerto Plata. Some of the best looking Puerto Plata girls come here every weekend. I was more than impressed by the quality. Tourists will stick out like a sore thumb here, but I've always had an amazing time.
Chalo's Bar: A local hangout that gets big groups of Dominicans. Almost no tourists go here. If you have a few local friends, this is a fun place. Don't come alone as a tourist. Bachata, Merengue, and the like is common here.
Tropical Bar: One of the few places in Puerto Plata city that carries any other beer than Presidente. I often would bring dates to this great bar because the beer selection is good and the staff is friendly. Not a club or a place to pick up girls, but still a nice spot.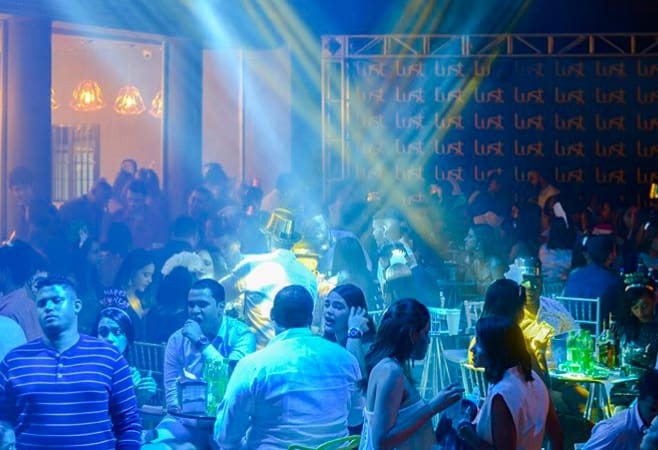 How to Plan Your Nights in Puerto Plata
Overall, the nightlife in Puerto Plata isn't amazing. There are some fun spots, but a lot of places get overrun with tourists and hookers. You have to continually search to find local places where you can really party – like you would in Santo Domingo.
The five spots above are all really fun on the right nights. If you want a disco, I'd start at Kviar Show. It's the biggest I found in the city and tends to attract a decent crowd. The Marotte Disco is more local and I've always had fun there, but you need to understand Dominican culture if you go.
Lust Afterwork is more of a chill place that upper-class locals head to. Chalo's can get rowdy, but you'll want to have a local with you if you end up checking it out.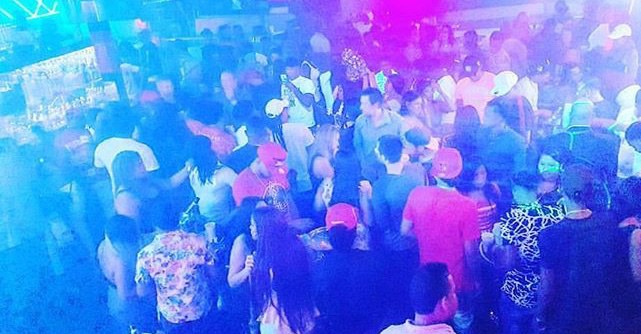 It's Time to Party in Puerto Plata!
The Puerto Plata nightlife can be a lot of fun, but you need to know where to go. You also have to keep an eye out for hookers at all times. It can be a pain in the ass. This means you'll usually have to hit on groups of girls with decent Spanish if you want to get good results.
For most foreigners looking to meet normal Dominican girls in Puerto Plata, you'll want to sign up for Dominican Cupid and start chatting with the girls before you travel. This will give you the best shot at finding a Dominican girl without paying on the north coast!

(Visited 281 times, 1 visits today)
About the Author
Living and traveling around Latin America, Papi Chulo learned a thing or two about dating stunning Latinas. Now, he's sharing that information with the world. If you've ever wanted to meet stunning, exotic women - the time is now!