6 Best Guest-Friendly Hotels in Las Terrenas, Dominican Republic
Que lo que 'mano? If you're looking for guest-friendly hotels in Las Terrenas where you could potentially bring a cute Dominican chica, you're in the right place.
In this detailed guide, we break down the absolute best hotels in the resort town of Las Terrenas, especially if you're a single male looking to have a dope vacation.
As beautiful as it is, there are very few nightlife spots in Las Terrenas, as this little beach town is more of a location for sex tourism. However, the hotels listed in this guide will set you up in an ideal location to put you in the best situation possible of finding the non-working girls in the area.
Or maybe you'll heed our advice in the Las Terrenas city guide and brought a girl from another city in the DR to accompany you.
And trust me when I say that the latter is the better move. You can enjoy the beautiful scenery and beaches while at the same time enjoying your Dominicana from Santiago or the capital – who doesn't want your money.
However, if you're up for the challenge and want to try and pull something from the town, then we got you covered with the best hotels that allow guests.

---
6 Best Guest-Friendly Hotels in Las Terrenas
So, without further ado, here are the top six hotels in Las Terrenas.
That absolute best accommodation on your trip to this amazing beach town in the Caribbean:
---
– Cheap Hotels in Las Terrenas –
---
Located right down the street from Casas del Mar, you can't really go wrong with this place as far as vacationing on a budget goes. Maybe a little more expensive but they're both pretty comparable honestly.
El Rincon De Abi features free Wi-Fi, breakfast, A/C, sun deck, and a pool with a bar.
This place is not aesthetically pleasing as the above, not to say that it's run down or anything, but Dominican chicks might take notice.
That being said…
El Rincon De Abi has a pool and a bar, which is more than nice. As far as these two hotels go, I'd probably go with the top.


---
– Mid-Range Hotels in Las Terrenas –
---
About the same distance to the nightlife center as the cheaper options just on the other side of the beach. You'll probably find this place for around $100-130 USD per night.
If you're a single male on vacation, Hotel Alisei, is in my opinion, the best place to stay in Las Terrenas. Unless you want to get scammed by one of the higher end places that is.
Located right on the beach, this place offers everything – free Wi-Fi, A/C, pool, beach bar, restaurant, and an absolutely delicious breakfast. Most hotels have crap breakfasts, the Hotel Alisei does not, I promise.
Also, a whole bunch of restaurants that are within a short walking distance which you could hit up.
And I can confirm that Dominicanas love this place from personal experience.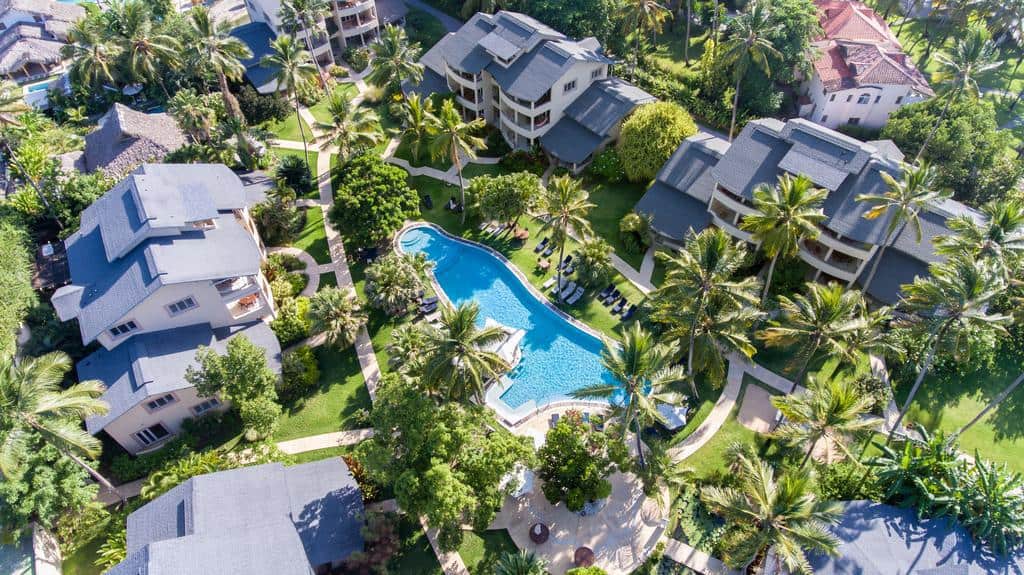 ---
Another place right on the beach that looks downright incredible, just not as centrally located as every other place listed so far. This place will run you between $80-110 per night depending on the time of year.
Not to say Hotel Playa Colibri is not centrally located. It still kind of is, however, it's still almost a mile away from the nightlife center. No es bueno for any girls you'd wanna bring back, as they're definitely not walking 20 minutes, best to get a mototaxi.
Aesthetically speaking; this place is absolutely gorgeous. Rich Dominicanas on vacation should have no qualms with coming inside a place like this.
As far as amenities go, it includes free Wi-Fi, A/C, a pool, mini-golf, and a pretty dope sun deck. If you end up bringing a girl to Las Terrenas, this place is perfect.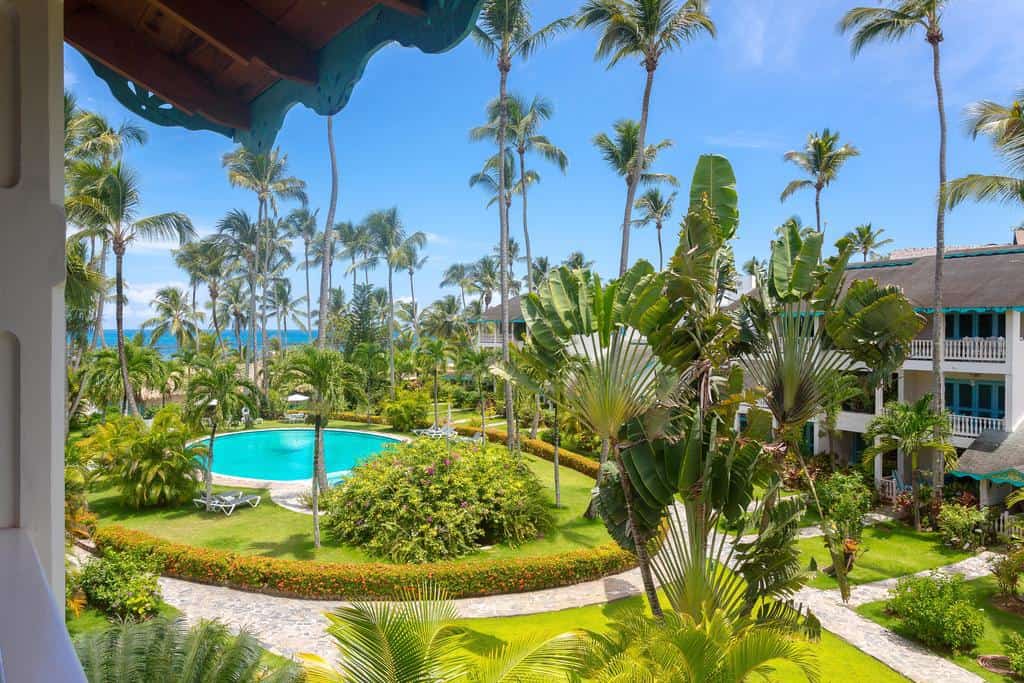 ---
– High-End Options in Las Terrenas –
---
Coming in at the $125-160 rang is another beachfront hotel, and in an absolutely prime location relative to the main district.
The rooms at Hotel Albachiara don't have free Wi-Fi, but they have them in the public areas for all you online hustlers out there. They also offer massages, a Jacuzzi, an outdoor pool, and a private beach.
It's pretty much like having a condo right on the beach, and for the "high end" options, you won't find anything that's cheaper than this.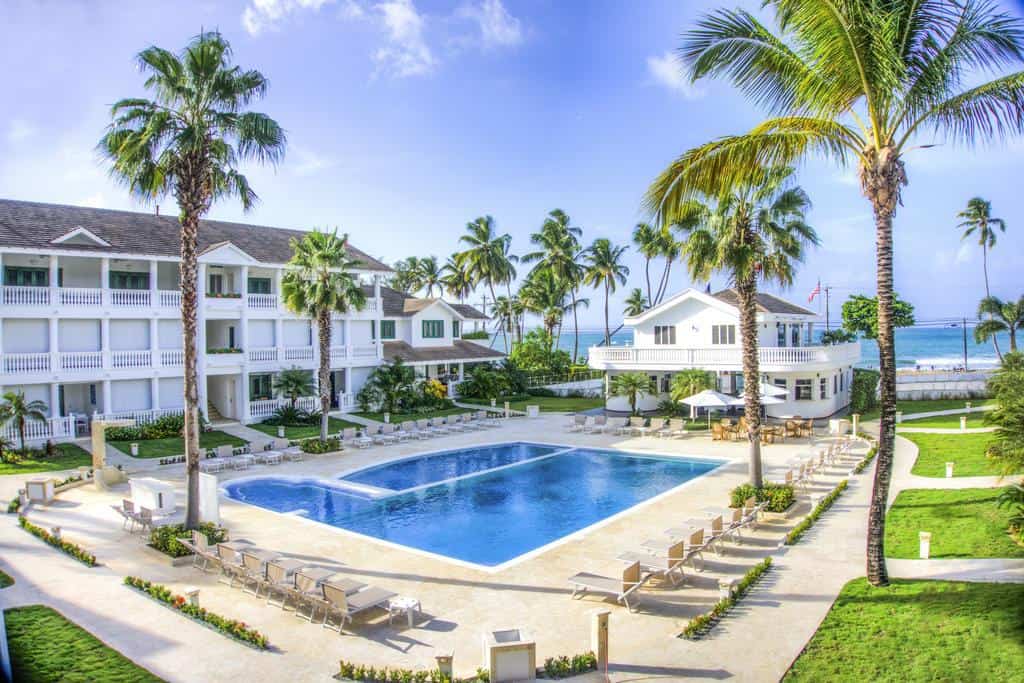 ---
Grand Bahia Principe El Portillo
Most of the really high tier hotels aren't centrally located at all, however, I am picking this place because they're the closest to the night scene. Expect about a 10-minute ride from the hotel.
As far as pricing goes, Grand Bahia Principe El Portillo runs at least $200 a night. If all you want to do is stay at the hotel with your lady friend, then you really can't go wrong with this resort.
Out of all the breath-taking views, you won't see anything better than here. Just make sure you reserve a good room ahead of time so you're not overlooking the parking lot.
This resort has a tennis court, fitness center, Wi-Fi, a buffet, and A/C. Perfect amenities for the single male looking for a Las Terrenas Hotel.
Oh, and Dominican girls will go crazy if you invite them to this place.

---
More Las Terrenas Travel Information For Men…
As great of a travel destination as Las Terrenas is, as stated before, it's not the ideal place for pickup. What does that mean for you? I'm assuming that you're not spending your whole vacation here.
Let me put you on game real quick.
The best thing you can do before you head to Las Terrenas is to bring a Dominican girl with you from somewhere else.
Want to know how to do just that? These articles will help you out:
I promise after you read those articles, you won't have to filter between all the putas getting picked up by old European men, and waste your night(s) finding out if they're hookers or not.
Because you'll have a big city Dominicana with worldly views by your side.
Oh, and a dope online dating site can definitely help you do that too:
And that's all for today.
Que tengan un buen viajo amigos. Hasta luego.
And that's all for today.
Que tengan un buen viajo amigos. Hasta luego.

(Visited 142 times, 2 visits today)
About the Author
Living and traveling around Latin America, Papi Chulo learned a thing or two about dating stunning Latinas. Now, he's sharing that information with the world. If you've ever wanted to meet stunning, exotic women - the time is now!