5 Best Hotels in Sosua, Dominican Republic
Que lo que mi gente? If you're looking for comfortable, friendly hotels in Sosua where you could potentially bring back a guest without hassle…
Then you're in the right place.
Yes, I said guest but you know what I mean. If you want to get laid in Sosua, you're probably going to be opening up that wallet. That's just life in Sosua.
Although there is one way to get around that…
In this detailed guide, we're going to break down the absolute best hotels for you to enjoy your stay in this beach town. I'll be going over spots to enjoy your vacation, and spots where you can bring back one of these chicks.
Do not, and I repeat: Do NOT bring working girls back to your main paid in Sosua.
All this does is open up the opportunity for you to get robbed. Most of these girls are "working" for a reason. Just remember that you're often only a dollar sign to these girls. They do not care about you. They care about money.
Just being real here. So pay attention in Sosua.
If you don't want to pay for play, then don't come here, simple as that.
Listo? Vamos cabrones!

5 Best Hotels in Sosua, Dominican Republic
Sosua is by far one of the easiest places to find lodging in the entire Dominican Republic. Thousands of tourists flock to Sosua each and every week for a little hedonism.
It's big business down here. So you're sure to find some solid spots here for cheap.
So without further ado, let's jump right in, shall we;
---
– Cheap Guest Friendly Hotels in Sosua –
---
If you want the best bang for your back, just book a guest-friendly Airbnb for the night. They should all meet some sort of criteria in my opinion, including
1. Make sure it's centrally located to the nightlife strip and beaches for logistic purposes.
2. Don't overpay, seriously. No matter how bad the place looks, the puta won't care, she needs to get paid. As stated earlier, these girls don't give a damn about anything besides your pockets. $10-40 for one night should suffice.
3. Assuming you'll have your phone and wallet with you, make sure the place you're staying has a safe of some sort. Unless you want to open up of the chance of getting robbed that is.
There are hundreds of these type spots in Sosua. You won't have trouble finding one. Nearly all of them will allow guests, too – unless it specifically states the apartment doesn't allow guests.
---
If you'd prefer to take her back to an actual hotel, then just come to E&J Boutique Residences – as it's only about $25 per night. You will most likely have to bring your own type of safe if that's your plan, however.
You can also choose to set up shop here for yourself as well as it's a really good deal for $25 a night. About a mile away from the nightlife strip, which is fun whether you want to pick up working girls or not, and about a stone's throw from Sosua's beautiful beach.
The place could be a little bit cleaner but that's what you get for $25 a night. They also offer free Wi-Fi, A/C, and a beach view terrace.
Overall, a steal and they definitely allow chicas to come through.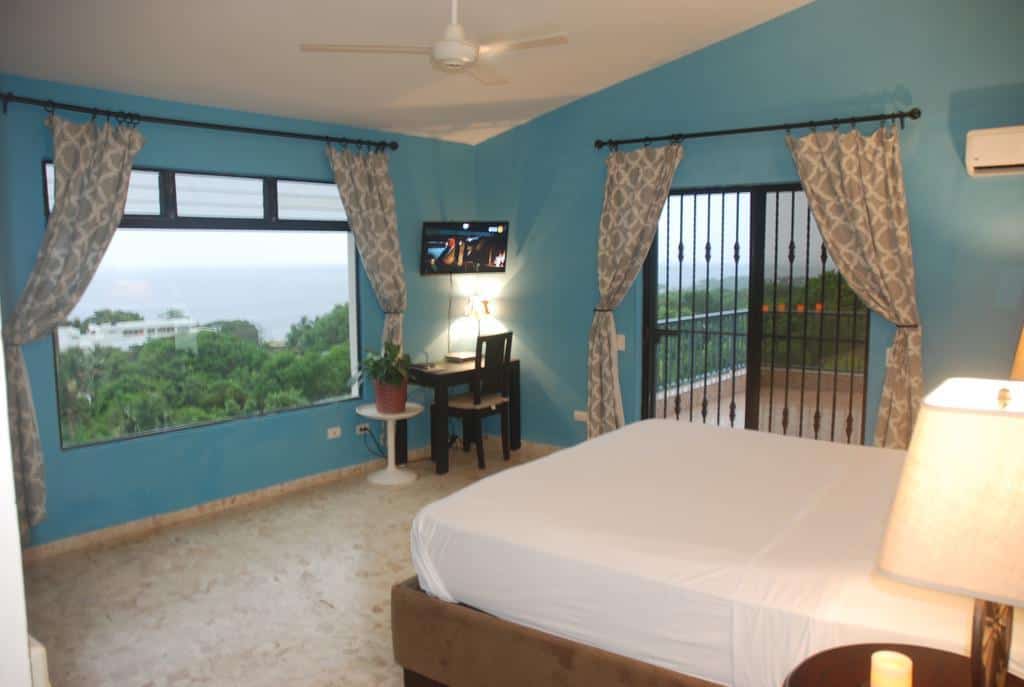 ---
– Mid-Range Hotels in Sosua –
---
Located between the beach and the main bar strip, Casa Marina is arguably the best place to stay in Sosua. Expect to pay between $90-$100 per night.
They feature a pool, A/C, massage services, free Wi-Fi and a view of the beach.
The Casa Marina is a perfect place for both setting up shop solo and a romantic getaway for a long weekend. Despite some of what you've heard, the beaches and nightlife in Sosua can be incredibly fun and are well worth the trip.
Casa Marina will make that trip even more enjoyable. Probably not the best places to bring chicas, but I've heard it certainly is an option here.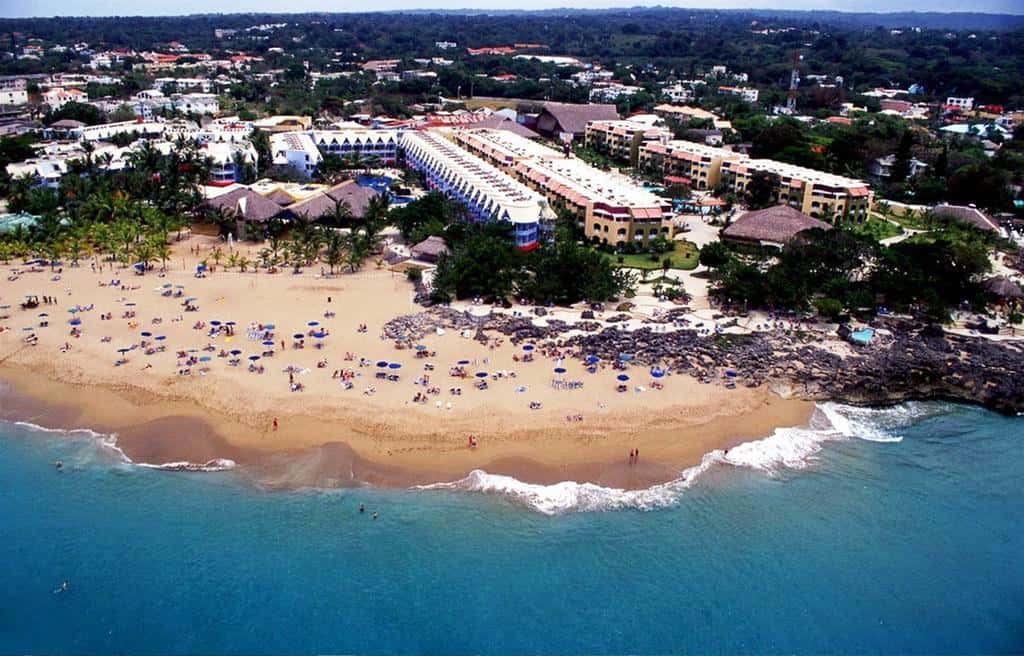 ---
Same spiel as the casa marina, but a bit cheaper at about $80 per night. The Terra Linda is located closer to the bars, and farther from the beach,
As far as amenities go they feature a pool, a spa center, free Wi-Fi, air-conditioning, a sauna, and a restaurant.
I'd probably go with the Terra Linda as they offer a little bit more than the Casa Marina at a cheaper price. You can't really go wrong with either though, as both places are well presented and offer good logistics.
Chicas shouldn't be an issue here, as hotels like Terra Linda Resort know the drill in Sosua. But I would confirm here before booking.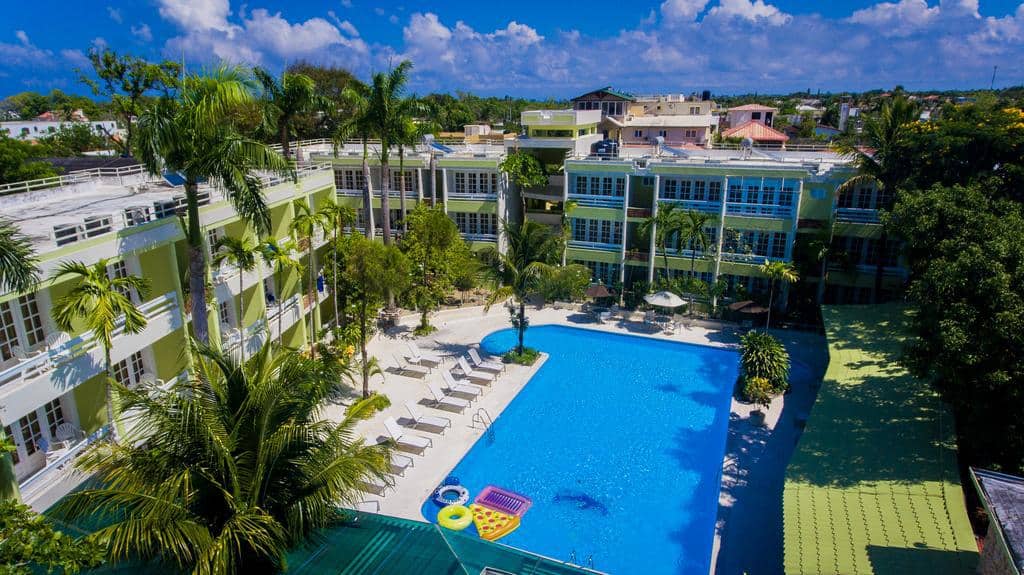 ---
– High-End Options in Sosua –
---
Being a town based on sex tourism, there really isn't a lot of high-end hotels here. Believe it or not, most people don't want to bring their families to a place filled with working girls.
It makes sense.
My best advice is to just buy one of the higher-end rooms at the two places listed above. I don't recommend this, however, as you're better off going with the base rooms those resorts offer. But if you have money to blow, I'm not going to stop you.
These rooms will usually run from up to $140+, offer more spacious living conditions, and a nice balcony view of the sea. I guess you could call them a penthouse.
And the working girls will love them, too!
More Sosua Travel Information For Men…
If you're a single male on vacation that desires to get laid, come to Sosua if you'd like to pay for it. Then just book one of these hotels in Sosua and you're good to go.
If you want to go out, spit game and not just your checkbook, avoid Sosua at all costs.
The good news is that Cabarete is only about a 15-minute drive west of Sosua. In Cabarete, you won't always have to pay for sex and the nightlife can be more than fun on the weekends.
More Sosua information:
If you think you can shore some of the women in Sosua, then good luck. That will turn out to be a huge uphill battle and you're better suited to spending your time on more productive activities.
Prices vary so try and find the best deal that you can and negotiate like anything else. Higher-end girls at higher-end discos will always run more than lower end girls at lower-end discos. So shopping around won't hurt you.
Online dating is can be fruitful while living in Sosua, but you'll have to make a change. Setting a higher distance range is what you'll have to do, as then you'll have options from both Puerto Plata and Cabarete.
With the help of this awesome online dating site you can do just that:


Hasta la próxima vez amigos, nos vemos.
(Visited 265 times, 1 visits today)
About the Author
Living and traveling around Latin America, Papi Chulo learned a thing or two about dating stunning Latinas. Now, he's sharing that information with the world. If you've ever wanted to meet stunning, exotic women - the time is now!