What's It Like Having a Dominican Girlfriend?
My first trip to the Dominican Republic was magical. I was drawn in by the stunning beaches, Caribbean weather, and thick women. Probably similar reasons you want to check out the DR. Then I got a Dominican girlfriend and everything completely changed.
Life was amazing at first. We spent nights making sweet sex, weekends going to the beach, and she even introduced me to her friends and family. She had a job so I had some free time during the day. Everything was perfect.
Then I started to notice some things. To be honest, having a Dominican girlfriend wasn't anything like I thought it'd be.

What's It Like Having a Dominican Girlfriend?
After the initial honeymoon phase was over, I started noticing things that made me think. For instance, all of my girl's friends wanted to sleep with me. They made it obvious all the time when we hung out.
My girl noticed it, but tried not to bring it up. I was flattered at first, but then her best friend made a pretty aggressive move on me. I told my girl because I was making an effort with our relationship and wanted it to last. She just shrugged.
What kind of culture shrugs off a chance to cheat with a significant other's best friend? Well, Dominican culture does. Infidelity is so common that she didn't think twice about it. Sure, she was jealous as hell when other girls flirted with me, but she wasn't surprised or even really upset about it.
That's just how things go in the DR!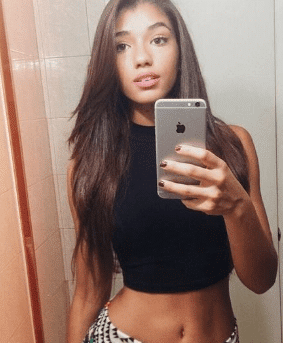 The sex was always on and readily available with my Dominican girlfriend. She absolutely loved to bang, although maybe 30% of the time I'm pretty sure she just fucked me so I wouldn't be horny enough to try and fuck any other girls, like her friends.
For example, she almost always want to bang a few times before we went out to party with all her friends.
If she spent the night and knew she couldn't see me the next day, she'd always try to drain me before she went off to work in the morning.
Again, this was absolutely amazing at first. You feel like a fucking champ. Then you realize it's more about you not being able to fuck other girls than her dying to fuck you all the time.
It gets better, or worse. I guess it depends on how you look at it. I was smart enough to not flash any money around my girl much and only took her to nice dinners on special occasions. Plus, I didn't pay for anything extra, and I shot down any suggestions that I "help out" someone in her family.
She made one off hand remark about her cousin struggling to pay for her kids as a single mother and I instantly shot that shit down as quick as possible. But many of my buddies I made in the DR weren't so smooth.
One by one, each of my foreign guy friends ended up paying his girl for something she or a close relative "desperately" needed. They all knew the games Dominican girlfriends play, but were too in "love" to realize they were getting played at the time.
How to Meet Dominican Girls
Now this article isn't about meeting girls, as it's about dating and having a serious Dominican girl. However, you can't do that until you've met a lot of girls here and know what to look for. Thus, you need a little more info.
Here's the best ways to meet Dominican girls:
Dominican Cupid: You'll find the most Dominican girls looking to meet men on this site. Many of them love foreigners, too. This is a great place to start, but understand that many of the girls on this site are scammers or looking for money. I'd recommend dating girls from this site and getting experience on your first trip to the DR. Then when it's time to find a girlfriend, you already understand dating culture here.
Tinder: I can't say Tinder is amazing in the DR. However, I'd prefer to meet a girlfriend on Tinder than on Dominican Cupid. Why? Because the girls who use Tinder in the DR tend to be a little higher social class than the girls who don't. There's a good chance she has some money, a job, and speaks English if she uses Tinder.
At the Mall or Outside a University: Personally, I found my Dominican girl at the mall. I was shopping for a new blender for my apartment and she walked into the department store. We made eye contact and I muttered an, "Hola" as she walked by me. I know…I'm smooth. But seriously, you'll meet high-quality girls during the daytime in the DR.
What Not to Do
Here's the thing about Dominican girls – they're street smart. Dominican men have been playing games with them for years. They've been taught to not trust men through life experiences. Plus, the Dominican Republic is a poor country.
This means the girls not only won't trust you from the beginning, but there's a chance they'll be interested in your money, too. Maybe she wants a baby so she can go the United States. Maybe she wants a baby so you'll send her some money. Or maybe she just wants a foreign boyfriend who will take her traveling.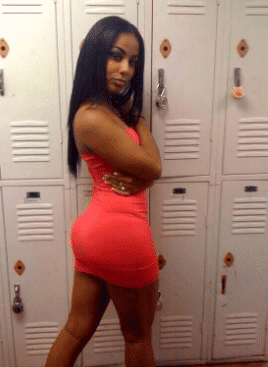 As such, having a Dominican girlfriend isn't as great as it sounds. If you're thinking of seriously dating one of these girls, make sure you avoid two of these things:
Dominican women love sex. Make no mistake about it – pleasing their man is an art form in the DR. The way a Dominicana moves with her amazing natural curves is simply incomparable. She'll moan and tell you all the nasty things you want to hear while calling you "Papi" in that Spanish accent you love.
Many a man hear that "Papi" one time and are hooked. They immediately get into a relationship with the first Dominican girl they meet and sleep with. This is what you don't want to do!
I'm not saying you need to be a player in the DR. That's completely up to you. What I'm saying is never fall for the first girl you meet in the DR before seeing that she has character and class.
The sexual side of things is easy in the Dominican Republic. You need to look for the other stuff if you're planning on making a girl your Dominican girlfriend. Is she trustworthy? Does she have an education, job, or career?
Never Flash Your Finances
As the DR is a poor country, many Dominican girls are attracted to money. They see a nice watch, a baller apartment, and a trip to Punta Cana as the pinnacle of success. Some women here will sleep with a man just because he has a nice car or apartment.
If you want to sleep with a lot of Dominicanas, this strategy could work – although many foreigners have gotten played trying to do just that. However, if you're looking for a Dominican girlfriend, then this strategy is a bad idea.
You'll attract the wrong type of girls for a relationship if you start flashing your cash in the Dominican Republic. You'll meet gold-diggers who are far craftier than the ones you've met back home. They call them "Chapiadoras" in the Dominican Republic.
You'll end up paying for everything she needs, from her Uber rides to her girl's trip to Punta Cana, while she gets dicked down on the side by some thug from her barrio. Well, that'll probably happen no matter what you do.
Get Serious Without Spanish
The number of Dominican women I've met who speak fluent English and haven't lived in the United States isn't even in double digits. I'm talking truly fluent English while living her whole life on the island. I can recall 8-9 Dominicanas I've met like this in years living in the DR.
What does this have to do with having a Dominican girlfriend? Well, it's about communication. There's only so deep a connection that can be made unless you're able to fully communicate with someone.
If you aren't conversational in Spanish and she's not conversational in English, then the relationship may be doomed to fail from the beginning. If you truly want to get serious with a girl and have a Dominican girlfriend for the long haul, then you'll need to speak some Spanish.
In fact, you need to put an effort to become fluent in Spanish. Luckily, that's not too difficult. For starters, you should check out Rocket Spanish. The program is ideal for beginners and will help you speak conversational Spanish within three months.
All you have to do is sit in front of your computer and put in the time. While it may sound tedious, the ability to communicate with your Dominican girlfriend will be worth it. Trust me!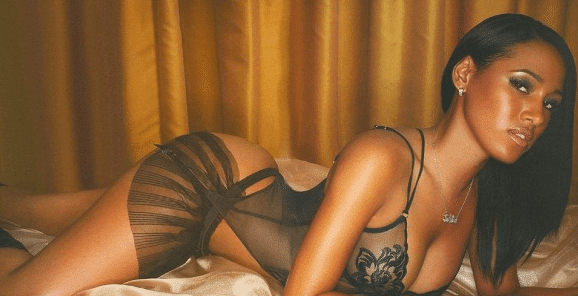 Do You Want a Dominican Girlfriend?
There's a lot to love about having a Dominican girlfriend. It's certainly not for everyone, though. This is especially true if you don't speak Spanish or understand Dominican culture.
If you're new to the country and don't have much experience with Dominican girls, the best thing you can do is sign up for Dominican Cupid. You'll meet tons of girls and go on a lot of dates.
You'll get a sense of the dating culture and begin to understand when these women are being honest with you and when they aren't. Once you understand these things, you'll be ready to find the perfect Dominican girlfriend for your needs.

(Visited 1,488 times, 5 visits today)
About the Author
Living and traveling around Latin America, Papi Chulo learned a thing or two about dating stunning Latinas. Now, he's sharing that information with the world. If you've ever wanted to meet stunning, exotic women - the time is now!